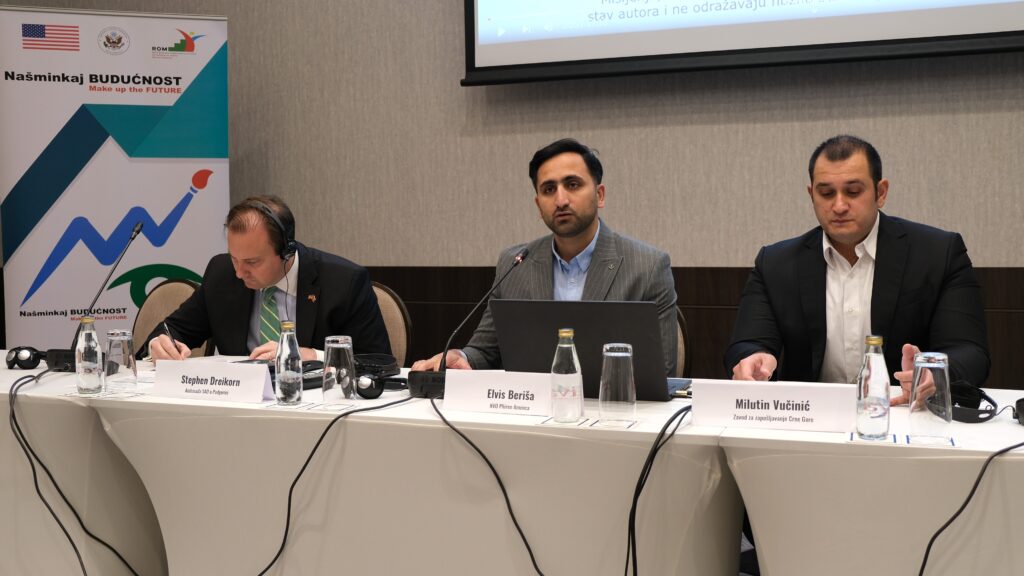 Phiren Amenca

Conference

Hotel Hilton

Nov 23, 2021
"Embracing progress and fostering empowerment, our recent conference on 'Empowering Romani Women in Industry' resonated as a beacon of change. Supported by the U.S. Embassy in Montenegro, this event stood as a testament to our commitment to inclusivity and advancement.
Gathering influential voices, industry pioneers, and passionate advocates, the conference provided a platform for meaningful discussions, insights, and strategies to uplift Romani women in various sectors. From thought-provoking panels to actionable workshops, every session was meticulously designed to drive tangible progress.
Through collaborative efforts and shared experiences, attendees explored avenues to break barriers, promote equal opportunities, and champion the diverse talents within the Romani community. This event was a testament to our collective dedication to creating a more inclusive and empowered future for all."
Efficient event organization catalyzes impactful experiences, fostering engagement and leaving lasting impressions
Creating a relaxed environment at conferences fosters participant engagement, encouraging open dialogue and enriched experiences.
Seamless event execution, including smooth management of necessary equipment, ensures a frictionless experience, allowing the focus to remain on content and engagement.